The Issues behind #Pages4Progress
June 20, 2014
2014 Goal: 2,000,015 pages read: Achieved!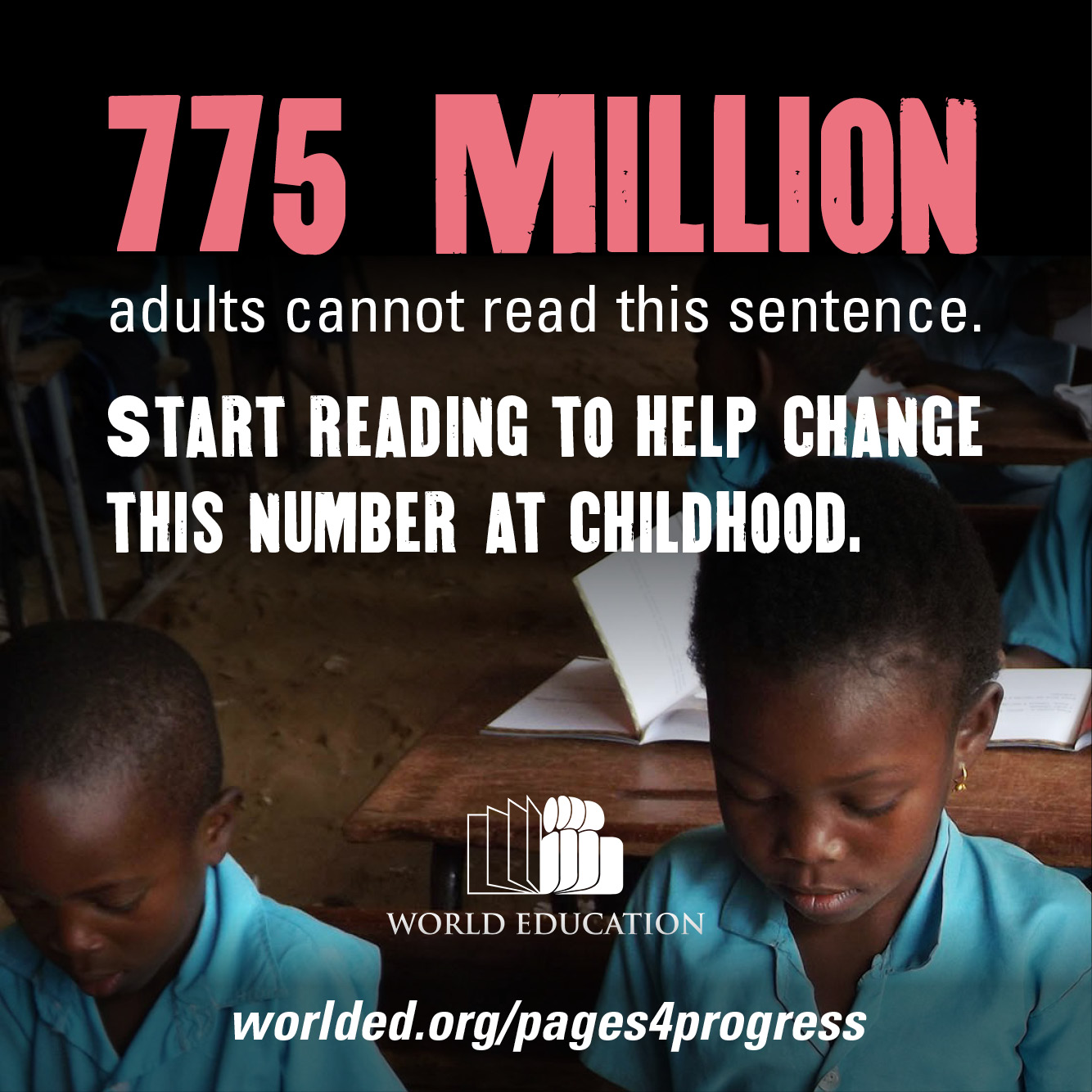 June 2014: In September 2000, world leaders came together at the United Nations Headquarters to create eight Millennium Development Goals (MDGs) – which range from halving extreme poverty to halting the spread of HIV & AIDS, all by the target date of 2015. These goals have galvanized unprecedented efforts to meet the needs of the world's poorest.

MDG #2 is to achieve universal primary education. According to the UN, this means ensuring that children everywhere will be able to complete a full course of primary schooling by 2015.

(Adapted from the UN website)
2015

is almost upon us, and we still have a long way to go...
And not just in developing countries...
Our Work:
At World Education we believe that ensuring a quality basic education is the best hope for long-term sustainable development. We empower children and adult learners with basic reading, writing, and numeracy skills. We understand the critical importance of developing reading skills at an early age, and many of our programs focus on early grade reading.

Learn more about World Education's work to improve literacy and education in the United States and around the world, and about our special attention to girls and women.

Where You Come In:
Make your summer reading count! Count the pages you read this summer – including this web page that you just read to help the world get closer to universal primary education by 2015. Log your pages early and often on our online form towards our goal of 2,000,015 pages read by International Literacy Day! Then share your progress or what you're reading using #pages4progress.

Educate others about why basic education is so important by sharing our custom graphics below on your social media platforms!