Text books sent to 416 Cambodian schools through new supply chain tech, Track N Trace
January 25, 2019
January 25, 2019 — This week, World Education and its partners achieved an important milestone under the Track N Trace Project: the successful digital tracking of school textbooks to 416 primary schools across ten districts in Cambodia. Under the Track N Trace project, World Education collaborated with the Ministry of Education, Youth & Sport (MoEYS) to design and pilot the use of a cloud-based, digital solution to automate the textbook supply chain and streamline procurement and distribution processes.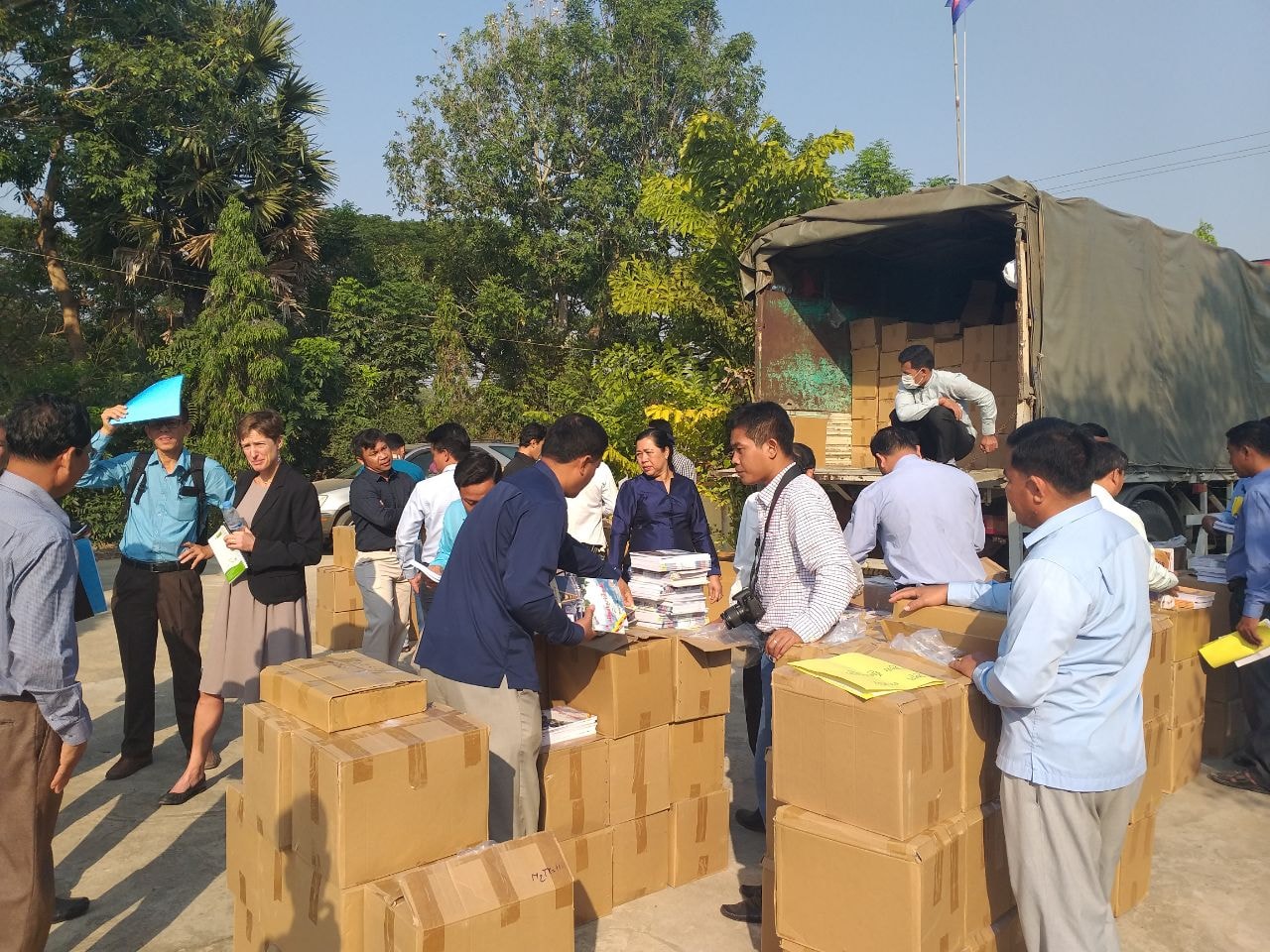 In previous years, school textbooks were ordered through a complex process that, in some cases, resulted in delays, inaccuracies, and incorrect amounts of learning materials for students.
Materials can go astray at any stage in the delivery process, but without tracking information, officials do not know where they went missing or were lost in transit.
Track N Trace (TnT) improves the transparency and accountability of the supply chain by enhancing the central government's and community's visibility into the location of textbooks during the distribution process. The TnT system uses a variety of technology solutions to collect, aggregate, and visualize data collected from teachers, school support committee members, district education officers, warehouse staff and truck drivers. Learn more about Track N Trace's cost-effective technology solution.
This pilot project represents the first time a cost-effective tracking technology solution has been deployed to improve the education supply chain at scale in Cambodia. At the end of the last school year, World Education and its partners had trained 624 school directors/deputies and 832 School Support Committee members on how to submit textbook procurement requests through TnT systems on their mobile phones, and saw 100% of school directors submit requests within two weeks. Today, schools are using TnT to receive their textbooks and report on the quantities received, as well as the location and condition of the books.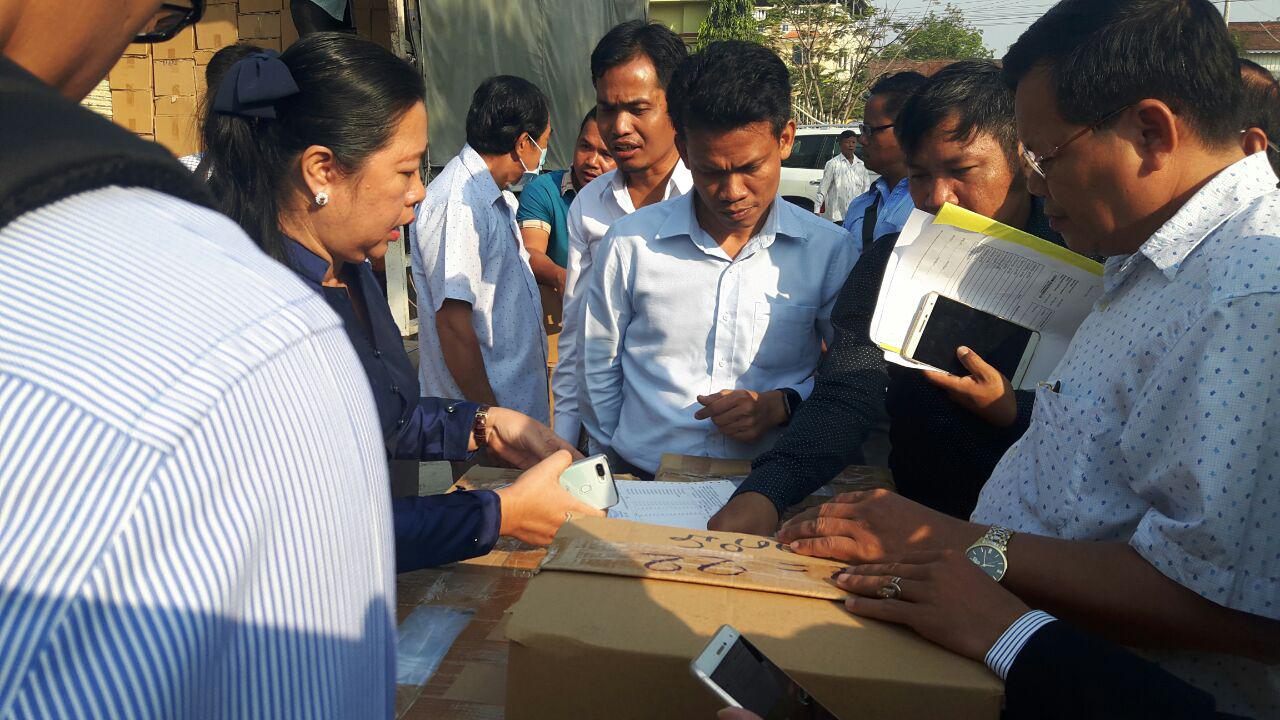 To mark this milestone, World Education was joined by a delegation of high-ranking government officials from the MoEYS on a visit to a school to observe the last-mile delivery process using TnT.
"The TnT platform allows all stakeholders, especially PoEs, DoEs, to see each point of textbook distribution with amount of books received, date, time, and location," H.E. Dr. Om Sethy, Deputy Director of Directorate of General Education.
"World Education has been absolutely thrilled with the whole process of designing TnT," said Estelle Day, Senior Regional Advisor for World Education. "We have witnessed such close engagement from MoEYS at the highest levels and this has resulted in the development of a technology solution entirely owned and shaped by the Ministry. Going forward, TnT offers the potential to help ensure Cambodia's children have timely access to all the textbooks they need. We are delighted to have been a part of this."