Contributing to Community
Part 4 of the We Are Adult Learners series, featuring stories from adult education students originally published for The Change Agent.

Adult learners often break the stereotype that low-income people do not participate in or contribute to their communities. In fact, research and experience show that helping others is one of the best ways to feel good even when you yourself are also at the receiving end of others' help. Adult learners welcome opportunities to help others in need, and new Americans are eager to learn about their adopted country's democratic institutions and to vote.

Adult education plays a crucial role in helping adults develop the skills, knowledge, and confidence to participate in their children's schools, at the voting booth, and in other efforts to improve policies and communities. This participation strengthens our democracy and communities. Adult learner Sheila Mailman writes, "My first voting experience resulted from a group effort of our ABE class to become active participants in the voting process." The children and families of adult learners also stand to benefit. As Rayanne Lara writes, "The community is very important to me because it brings my children and me a lot closer than we already are. I love to see the smiles on my children's faces when we participate in the community activities."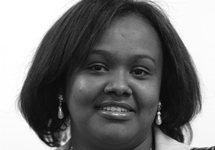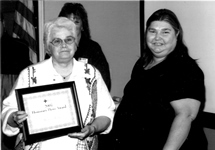 More than money, Mercy's job offers independence and fulfillment.
Wen's world, and her perspective, changed with the 9/11 terrorist attacks.
Whether you move from another state or another country, getting involved in your community helps you put down roots.
Deeqo found her voice as an immigrant.
Sheila embraced voting when native Americans were allowed to vote in federal elections.