Adult ESOL Programs Playing Their Part to Create Welcoming Communities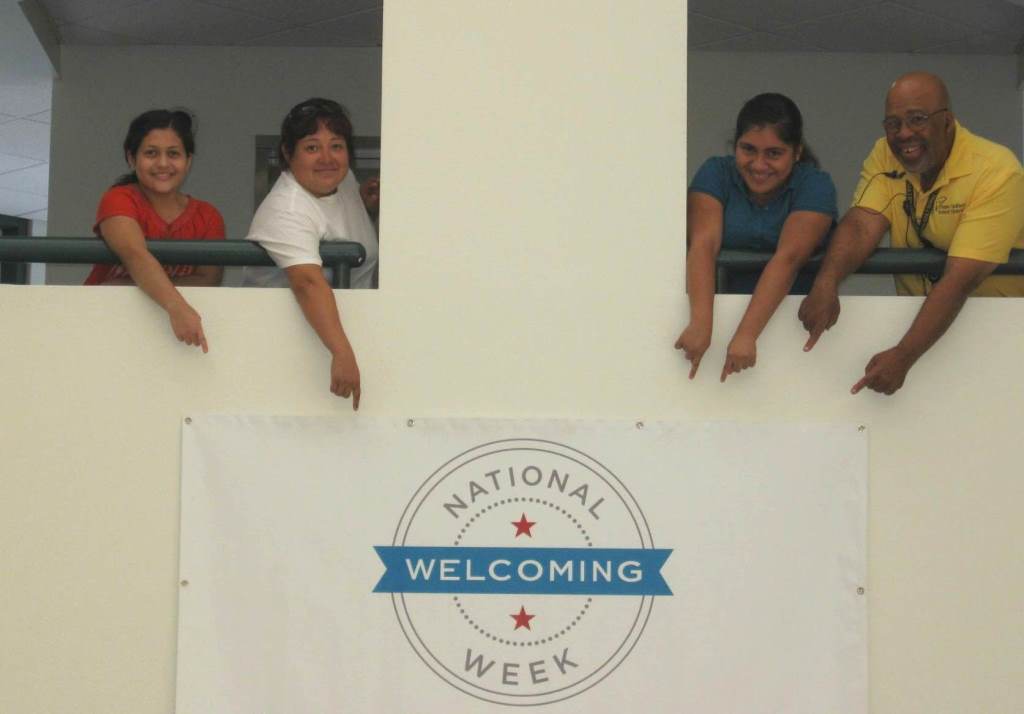 Adult English for Speakers of Other Languages (ESOL) programs are some of the most welcoming places for immigrants and refugees as they settle in their new home country. ESOL teachers are known for going out of their way to make their students feel at home. And it is, of course, a standard part of the ESOL curriculum to help English Language Learners learn to navigate U.S. customs and institutions - nothing new there. What is more uncharted territory is when ESOL programs extend their welcoming vision and mission beyond the classroom and program. Should they play a central role in making the whole community and its institutions more welcoming to immigrants and refugees?

The Networks for Integrating New Americans initiative answers that question with a resounding yes. This place-based initiative is positioning adult education programs as key contributors to local, multi-sector networks formed to advance immigrants' civic, economic, and linguistic integration. In this initiative, we believe adult ESOL programs have an important role to play inside and outside of the classroom in advancing integration of immigrants – especially when they collaborate closely with other partners. Our central premise is that strong networks can achieve more than individual organizations alone through mutually reinforcing activities.

One such network is the Central Valley Immigrant Integration Network (CV Network) in California - one of five immigrant integration networks that were selected to participate in this national initiative through a competitive process. All five networks developed action plans focused on strengthening their networks and collaborating on immigrant integration activities. Increasing community receptiveness and support of immigrants in Fresno County is one key goal of the CV Network.

Fresno County sits in the heart of California's Central Valley, and is the number-one agricultural producing county in the nation, and it has the highest poverty level in the state. Almost one quarter of its residents are immigrants, many of whom work in agriculture. As Lisa Agao, the CV Network Coordinator puts it, "The welcoming goal was prompted by our realization that our community outside of the school was not as welcoming as it could and should be. Our effort includes bringing the community to us and connecting students to the community."

Fresno Adult School is the convener of the CV Network and the lead adult ESOL provider in Fresno, serving over 7,000 students a year of whom two-thirds are immigrants. In operation since 1910, the Adult School has a long history of welcoming and preparing immigrants to achieve their educational and career goals through a multitude of services. Yet, they had not articulated their role as actively promoting a welcoming community until this year when they joined forces with several other organizations: the Fresno Public Library, San Joaquin College of Law, the DACA Collaborative, Mi Familia Vota, concerned with Latino voter mobilization, Maddy Policy Institute, Fresno City College, BiNacional, and Proteus, a workforce development agency.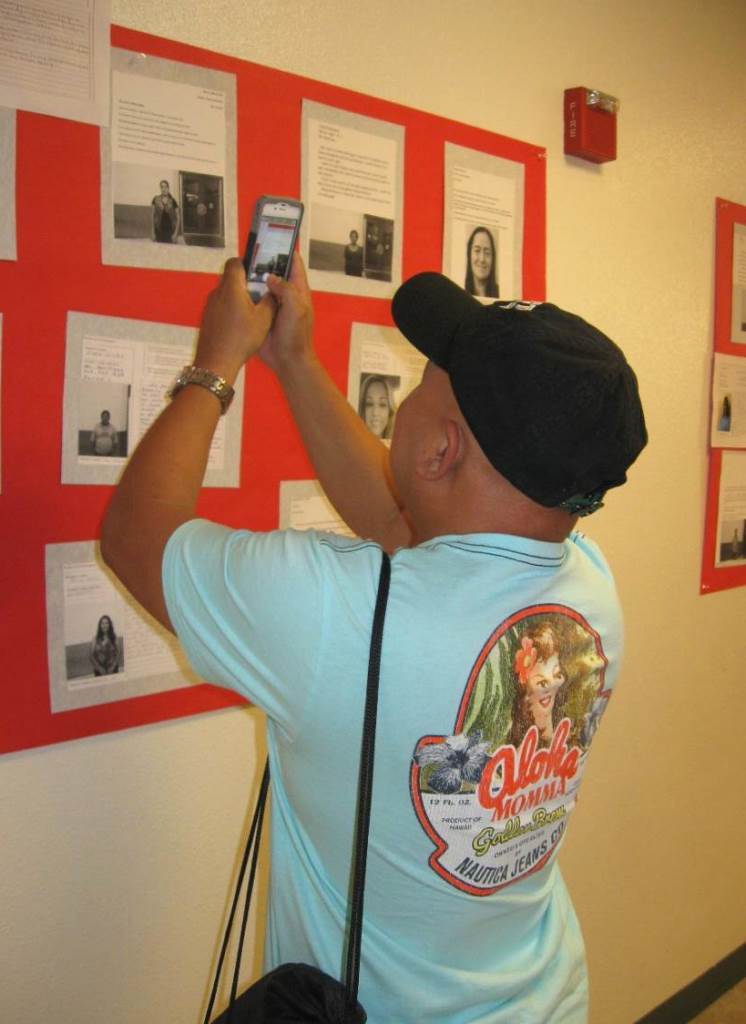 Welcoming communities promote immigrant residents' sense of belonging and connectedness to other community members and institutions. It is this sense of social inclusion that underlies many forms of civic participation. Conversely, the less you feel a part of the community, the less you care about improving it. Welcoming communities also support policies that help integrate neighborhoods and open economic opportunities for immigrant workers and entrepreneurs.

To carry out such an ambitious goal, the CV Network decided to begin by spreading the word about immigrants as assets during the national Welcoming Week in September 2014. ESOL teachers used this teachable moment to engage the immigrant students in writing their own profiles and then displaying them in the school foyer for all to read. ABE and high school equivalency class activities included researching and writing profiles of prominent immigrants in California, and discussion of ways that immigrants are assets (featuring the profiles of immigrants on the school staff).

Other classroom activities included voter education workshops, and viewing and discussing a moving documentary (The Caretaker) about a Fijian immigrant caretaker of an aging Japanese immigrant and the connections between their immigration experiences. A culminating community event at the school brought together the network members and other organizations in a resource fair and celebration of Fresno's immigrant community and new citizens. The event received media coverage by the Spanish language TV station, Univision and the local Fresno newspaper.

Moving ahead, the Network aims to attract the participation of public officials and local leaders in future activities, recognizing that when mainstream leaders support immigrant integration efforts, it sends a powerful message to the broader community and can eventually result in more immigrant-friendly policies. The CV Network realizes that the involvement of all kinds of receiving community members is key to successful integration. They are working on activities that play to each member organization's strengths in rallying the Fresno community to perceive its immigrant residents as key to the community's vitality. The library, for example, is stepping up its role in providing educational resources for immigrant families and would-be citizens while communicating this priority to all its patrons. It has opened space for citizenship classes operated by Fresno Adult School. Meanwhile, San Joaquin College of Law provides pro bono legal services for immigrants applying for citizenship. The CV Network and its counterparts across the U.S. are committed to the long haul, knowing that immigrant integration is both a goal and a process where it is important to celebrate small victories along the way.

The National Welcoming Week is the project of Welcoming America that is a lead partner in Networks for Integrating New Americans initiative and has published free toolkit for creating welcoming communities. Other lead partners include National Partnership for New Americans, a consortium of immigrant rights coalitions, and IMPRINT, a consortium of organizations concerned with immigrants with credentials or professional training from their own countries. The Networks for Integrating New Americans initiative is led by World Education and sponsored in part by Office Career, Technical and Adult Education at the U.S. Department of Education.

Silja Kallenbach is Director of the Networks for Integrating New Americans initiative and the coach of the Central Valley Network. As Vice President of World Education, she oversees its US programs.

This publication was prepared in part with funding from the U.S. Department of Education, Office of Career, Technical and Adult Education, under contract No. ED-VAE-13-C-0009. The opinions expressed herein do not necessarily reflect the opinions or policies of the U.S. Department of Education.
Related Project:
Networks for Integrating New Americans (2013-2016)