Learning Lessons Later in Life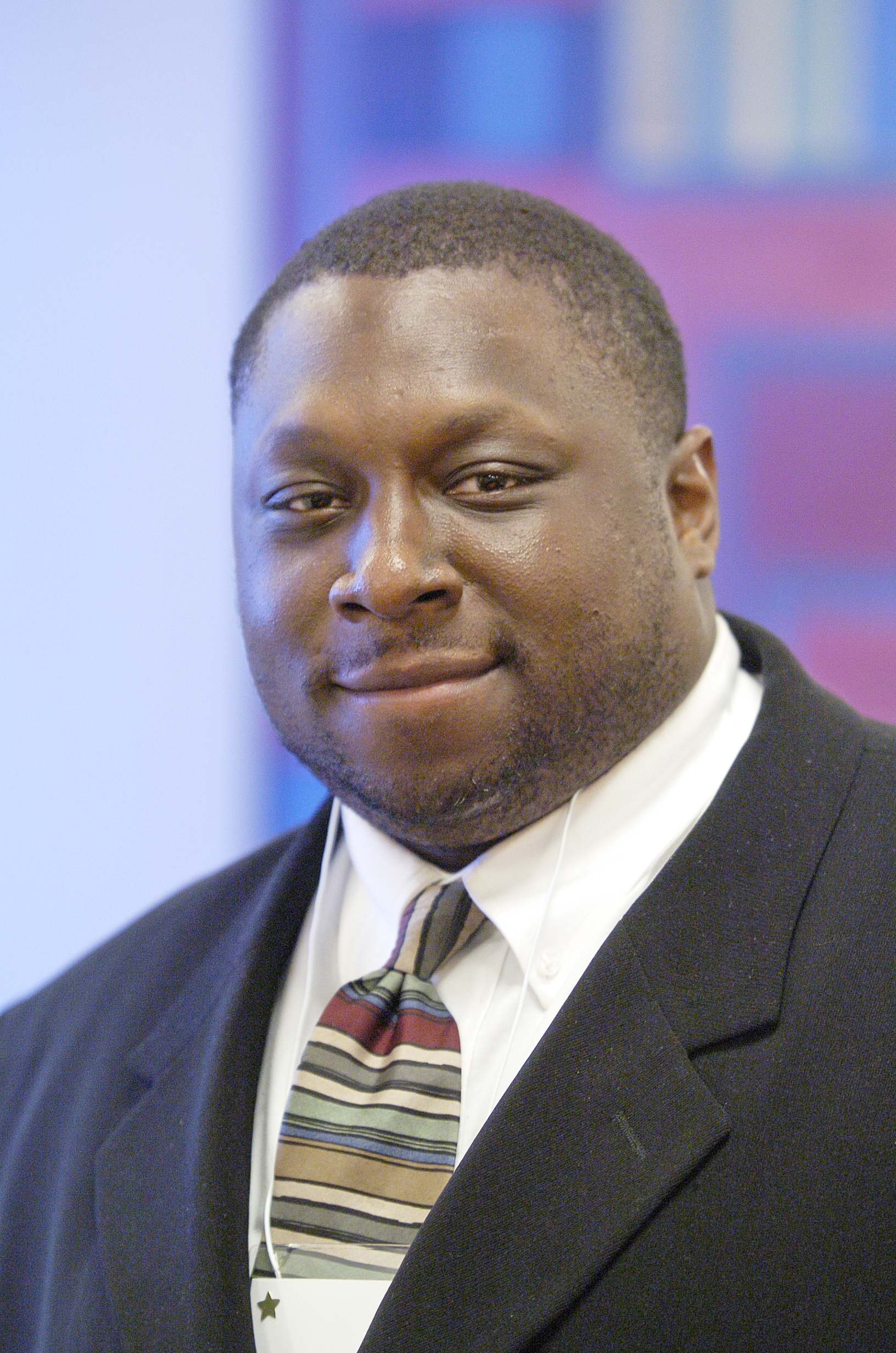 Edell Howard is not a typical college student. Age 38 and a father of five, Edell has had a life time of experience that traditional college kids would hardly be able to fathom.

Growing up in Boston, Edell lived with his parents and three older siblings. "I was spoiled, my mama's baby. I was used to getting lots of attention." Edell wanted to belong, to be accepted, but in school, he acted out. "I wanted to be cool so I did crazy stuff; I would never turn down a dare. I didn't pay much attention to my studies." Edell's behavior didn't gain him the favor of all of his teachers: his high school guidance counselor advised him to quit school and join the army. By 12th grade, Edell had left school, had two children, and was working full-time. But Edell had always liked school, and working full-time reminded him that the grown-up world was not any easier. So he went to the principal and asked for a second chance. It was granted, and Edell graduated and went on to community college.

Shortly thereafter, however, Edell found that he could make lots of money —fast— by selling drugs. He dropped out of school and for 15 years, Edell existed under the radar, using and selling drugs. Then he was caught and spent several months in prison. It was, he says, his wake-up call. "Many young black men are introduced to the prison system while in their teens, and it becomes their second, if not first, home. Because I avoided prison until age 35, I knew there was more to life. As soon as I got there, I said, 'never again'."

When he was released, he vowed to stay out. But finding a job can be difficult after time spent in prison. Edell was lucky though; he was referred to X-Cel Adult Education. With support from World Education, Inc, and funding from the Nellie Mae Education Foundation, X-Cel helped Edell get back onto the track off of which he fell. He brushed up on college-level math and English, got help preparing school and financial aid applications, and was able to return to community college. Edell credits X-Cel with teaching him "what college is about and how to be a better student. I had to learn, after being out of school for over 15 years, how to study at a college level, and to force myself to ask questions when I didn't understand something."

Edell recently earned his associate's degree at Roxbury Community College and has matriculated to the University of Massachusetts/Boston, where he continues to pursue a BA in mathematics. Thereafter, he hopes to teach math to middle-school children, because "…they are at an impressionable stage…teachers can have a big impact on middle school students' lives and the decisions they make."

Yet Edell is proof that adults are also impressionable and open to new ways of living and thinking. He now works at X-Cel, his 'alma mater' of sorts, tutoring math to GED-seeking adults. His students— young, old, Asian, Caribbean— respond well to Edell's relaxed demeanor and practical, easy-to-comprehend way of explaining math problems. It is clear that this is a role that brings out the best in Edell. His personality shines, he is confident, knowledgeable, and respected. Edell brushes it off. "If you have support, anything is possible."

World Education caught up with Edell recently at the National Conference on Effective Transitions for Adult Education in November 2013. Edell gave a speech about his own experience transitioning from college prep courses to ultimately graduating from a four-year university. Edell received his Bachelor's degree in Business Management from the University of Massachusetts Boston in May 2013 while working full-time at his non-profit job. He continues to credit X-Cel and World Education's Citizens Bank scholarship program for supporting his education. "It's never too late to achieve your goals and go back to school," Edell told conference attendees. "You can be anything you want if you put your mind to it and surround yourself with positive people."
Related Project:
National College Transition Network's Effective Transitions in Adult Education Conference (2008-2020)