Yei Yang's New Normal
In February 2008, newly married Yei Yang was injured by a 40-year old bomb -- an unexploded ordnance (UXO). Yei Yang was 22 years old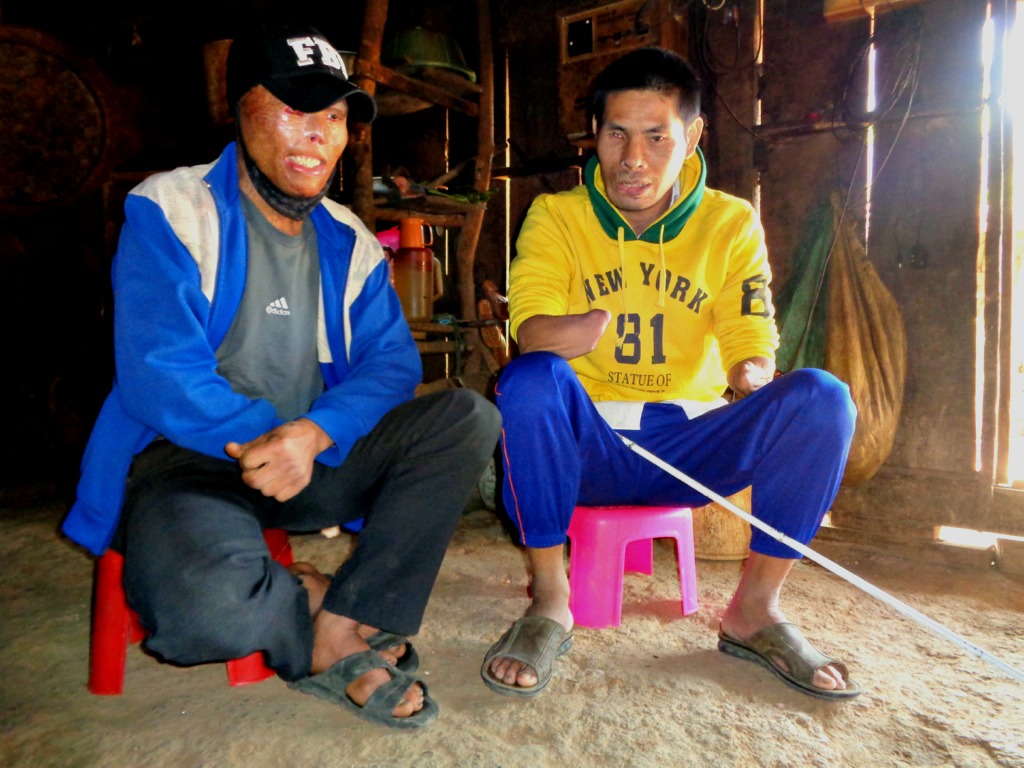 Yei Yang receiving peer support from Tuey
and had just started working at the Paek District landfill, where he was burning trash when a cluster bomb in the ground exploded. Yei Yang suffered third-degree burns on his head, upper body, and right hand.

Part of his right eyelid is permanently burned off.

World Education's War Victims Medical Fund helped pay for Yei Yang's medical bills. The slow road to recovery began. When he left the hospital, however, Yei Yang fell into a depression and withdrew from his family, friends, and neighbors. He felt devastated and helpless.

It took almost five years to begin to feel a little better and to leave his home. Yei Yang would meet with friends and at times would go to UXO survivors' gatherings, but he never felt connected to the others at the meetings. He would stay for less than an hour and would run home feeling uncomfortable and sometimes, even more lost and alone.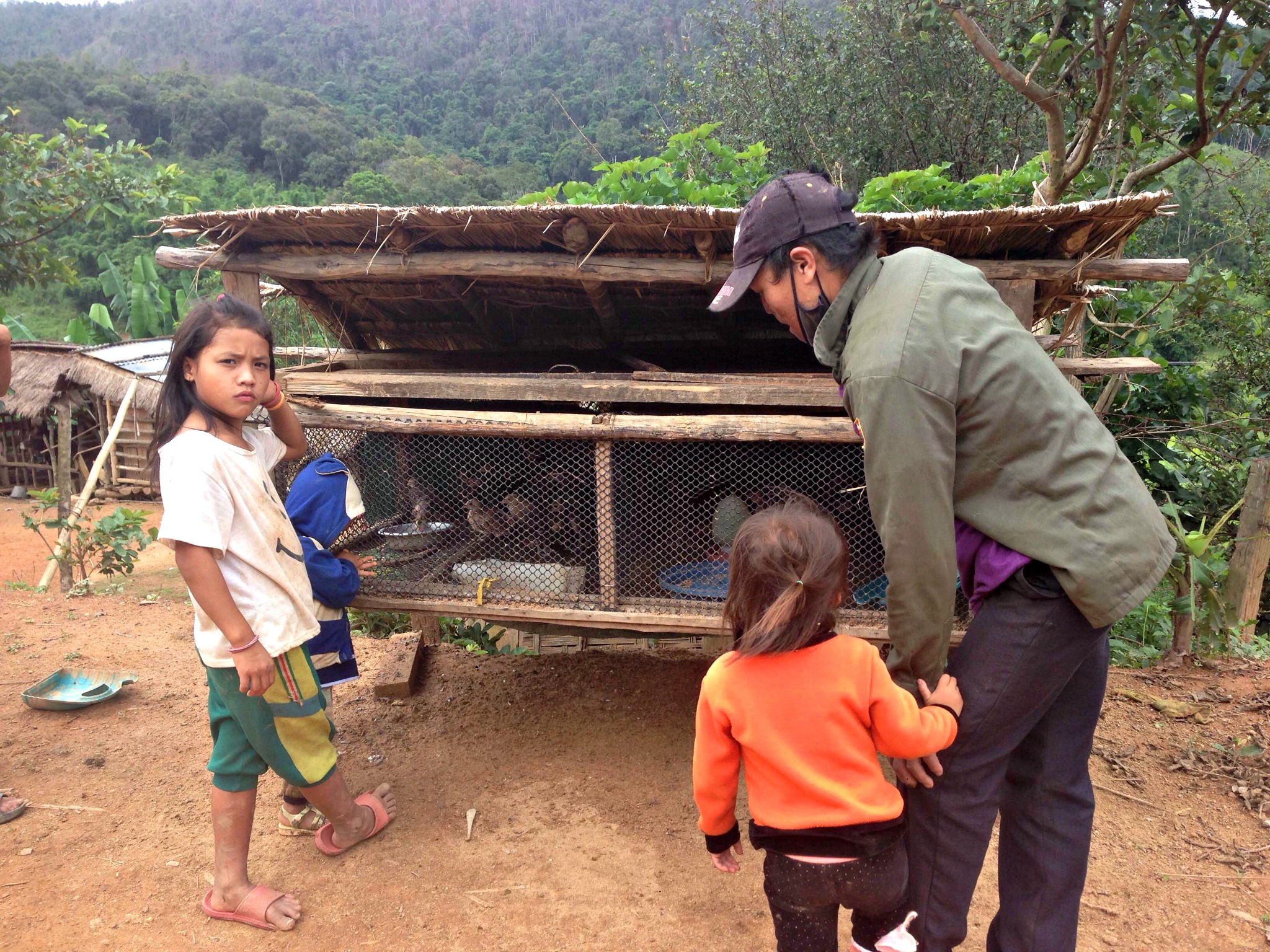 Yei Yang and his children at home with his chickens
In 2012, Yei Yang was invited by World Education's Victim Assistance Support Team (VAST) for one-on-one peer support counseling with a fellow UXO survivor. Teuy, also a UXO survivor who suffered similar obstacles in life, became Yei Yang's partner. The intimate setting in the peer-to-peer support sessions enabled Yei Yang to open up and feel heard. The men swapped stories of their lives before the accident, their present state, and their hope for carrying on positively. Yei Yang also received psychosocial counselling support and links to livelihoods training from World Education's Victim Assistance Support Team.

Today, Yei Yang's transformation is very apparent. He is applying the skills he learned from livelihoods trainings to raise chickens he received from World Education and earn an income to support his family. The meetings with VAST and especially with Teuy have rejuvenated Yei Yang and has given him a fresher outlook on life. Yei Yang now aspires to join World Education's support team to provide the same kind of peer support to other survivors.

Related News
World Education's work around UXO survivor assistance in Laos was highlighted on CNN
Voice of America interviewed World Education Laos' country director about UXO work
Related Project:
War Victims Medical Fund (1996-2018)