Tinashe's Story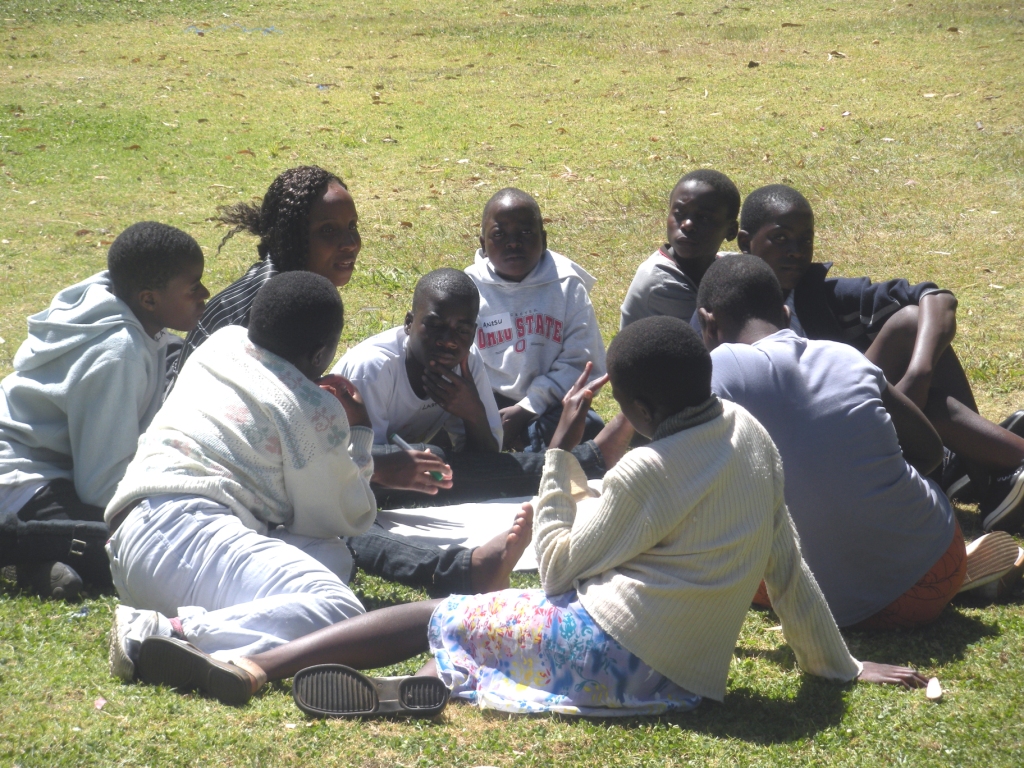 A group of Children First children gather in a discussion.
Epworth Support Group was initially established open in June 2005. Africaid anticipated that the group would be large, with many HIV-positive children from the local community wishing to attend. In the period between June 2005 and November 2008, however, the number of children attending the support group remained relatively low, with 4 to 10 children attending each month. Africaid was aware that the venue was not ideal, but was allocated by the District HIV Action Coordinator. The support group leader was an experienced counselor, highly committed to the children in the group. Africaid and the support group leader agreed that while Epworth has a high number of HIV-positive children living there, they were not being referred to the group.

Children First, the USAID funded World Education implemented project helped fund local NGOs so that they could provide better services to children in need.

In October 2008, the Children First grant made it possible to formalize Africaid's community outreach team. Each month, the team identifies priority areas in each of the communities in which Africaid operates and prepares an outreach plan for the month. Epworth was considered a high priority area due to the high population of HIV-positive children living there. The team conducted regular meetings with staff at the Epworth OI clinic, with particular emphasis on the counselors. Their staff was excited to hear about Africaid and the role of the clinic, and began to refer patients to the group. The Epworth Support Group has grown in number after several years of remaining static.

Africaid knew that working within the community for referrals would increase the participation in the group, but did not have the capacity to follow up until receiving Children First support. At a support group leader's meeting, the group leader from Epworth shared her experience with Tinashe, a 14-year old girl. Tinashe had been newly referred to the Epworth group by the clinic. Tinashe lives with her grandmother, as both of her parents died. She was recently diagnosed with HIV and had been commenced on ART. Although Tinashe is aware of her HIV status, her grandmother informed the support group leader that Tinashe refuses to discuss HIV and has been withdrawn and depressed since her diagnosis.

As the support group commenced, Tinashe was very quiet and did not engage with the other children. She was extensively counseled by the support group leader and the other children in the group welcomed her, discussed living with HIV and shared strategies for coping with their status. They played games and had a lot of fun. During this time, Tinashe transformed from a quiet, depressed girl in to a happy, excited girl who engaged in all the activities of the group. She did not want to leave at the end of the session, and waited eagerly for the next month's meeting. Tinashe's grandmother was overwhelmed by the transformation in her granddaughter.
Related Projects: Vana Bantwana (2013-2018), Expanded Integrated Management of Pediatric AIDS Care and Treatment (IMPACT) (2013-2018), Zimbabwe Vana Bantwana (USAID) (2013-2015)