Next Stop: University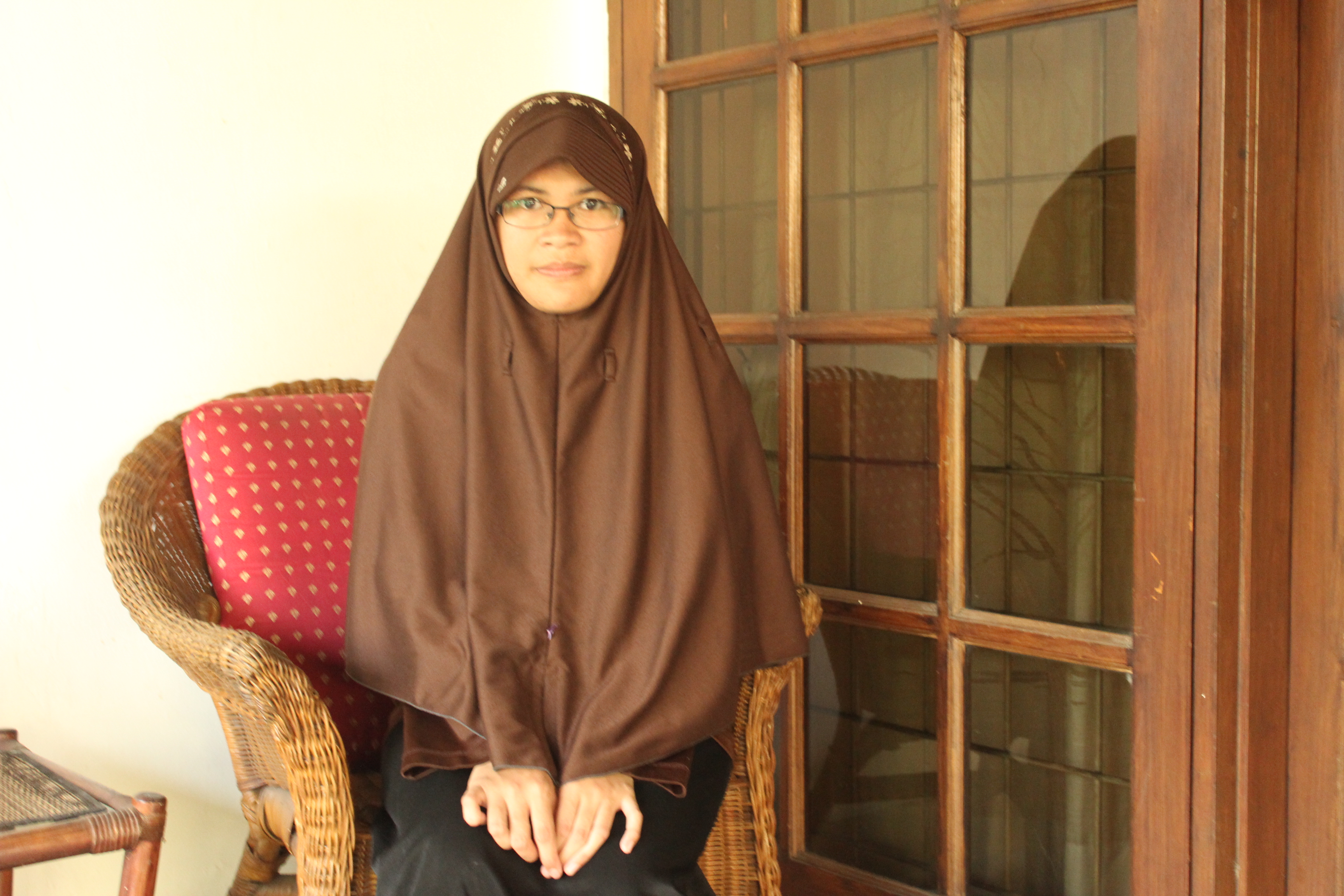 When Yuliana was 13, she thought that she was old enough to make her own decisions, and decided to quit school and leave home to work as domestic worker in Bogor area.

After six months, Yuliana began to regret her decision." The feeling of longing for studying in school, playing with my peers had stroked my mind and grew even bigger each day," she explained, and asked her mother for support to return to school. But her mother denied her support, saying she was too old at 14 to go back to school. "Even my mom forbid me to get back to school," she said, "but my willingness to continue my studies grew bigger and bigger each day."

Her mother's neglect spurred Yuliana to look even harder for more information about where she could receive a free education and be accepted despite her age. She envied traditional students in their white-grey uniforms, carrying bags and books, and she would always pray, "Dear God, Please, I only want to go to school and continue my study!"

One day, while on a trip for her employer and stuck in traffic, Yuliana saw a big banner with the advertisement, "We accept free-enrollment for free school." "I was disbelief in seeing that ad," she said, "But then I assured myself to come and see for the real school later."

Yulian asked permission to return to the school to request additional information. "I was really grateful and happy because my employer gave her permission and encouraged me to enroll at that school and continue my study," she said.

She worked while studying with World Education-supported ConnectEd at Yabim, ConnectEd's local partner. "For me Yabim is an extraordinary place where I can learn the lesson of life. All the teachers are really supportive and always encourage me to do more and more." Yuliana was so successful in the program that she applied for and won a ConnectEd program scholarship. "It's really beyond my imagination that I was one of the winners from this scholarship," she said. She still struggles to show her mother the value of education, but, "I really work hard to convince her that with this scholarship I can reach my dreams. And now as a college student, I want to give more for Yabim, I want to share all of my knowledge I got from the university to Yabim campus."

Related Project:
ConnectEd (2011-2015)