UXO Education and Awareness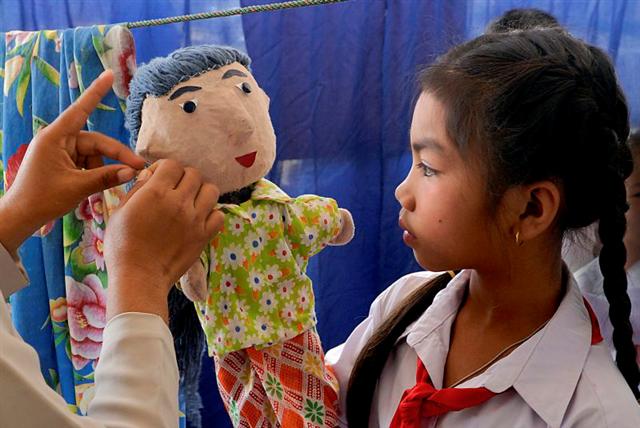 Children help their parents in the rice fields and vegetable gardens, dig for worms for fishing or otherwise explore the fields and forests near their homes. All these activities can lead to exposure to unexploded ordnance (UXO). Since half of UXO casualties are in the primary school population, the UXO Education and Awareness project, currently implemented in ten provinces in Lao PDR, provides live-saving information to children, and often, through the children, to their parents and larger community.

Phengta, a 13 year old student in Saravan Province was working in the rice fields with his parents when they found a UXO. Remembering his lessons from school, he told his parents not to touch it and reported it to his teacher and village authorities. A UXO clearance team destroyed the ordnance.

Khampha, an eight year old student in Champasack district, was playing with his friends near the school when they found a bombie. Because he had received mine risk education, Khampha knew not to touch or play with it. He and his friends reported the location to their teacher.

These stories are not unique. Teachers log these reports and inform their education departments after they have taught the UXO curriculum in their schools. Many students have reported that they and their families stopped collecting UXO to sell as scrap, a dangerous occupation that has resulted in many injuries and deaths when people move UXO. Students report that they share the information about UXO that they learned in school with their families, siblings, and community members. There is more knowledge about what to do when a piece of UXO is found and how to report the location to local authorities.

In 1999, with startup funds from the Arts and Healing Network, World Education contracted with the National Puppet Theater of Laos to train teachers and the first puppetry troupes in the four target provinces of Xieng Khouang, Houaphan, Savannakhet and Salavan Provinces. Subsequent funding from UNICEF, USAID and WRA has continued the development of the puppetry teams, transitioning to involving experienced teacher puppetry team leaders, as trainers for teams in districts entering the UXO Education and Awareness Program.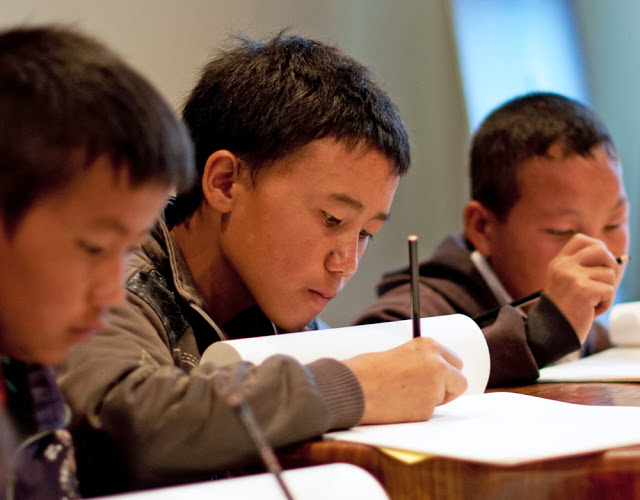 Puppetry has been a traditional method for entertainment and community education in remote villages without electricity. These same villages are also high-risk areas for UXO. In tandem with teaching children about the danger of UXO through the primary school curriculum, World Education's puppetry program involves children in high UXO risk communities to develop puppet performances to bring the education about UXO out of the classroom and into the communities. Since many of the communities with the highest UXO impact are in ethnic minority areas where adults are not literate or fluent in spoken Lao, the children's puppet performances in the local language educate the adults and out of school youth in these villages. Currently, there are 45 active puppetry troupes that perform at their own school and neighboring village schools as well as at district and province events such as International Children's Day and Lao National Teacher's Day events.

In addition to providing UXO information to the community, the members of puppetry troupes also take their education roles very seriously. Many of these students, who are in grades 3 – 5 in primary school, tell their fellow students and family members about UXO safety messages. Because they develop performance skills, they also tend to be more outspoken in class, and take their education very seriously. Over the long term, many of the puppeteers from past years have continued their education in high school and college.
Related Project:
UXO Education and Awareness Project (2011-2017)