Leadership
Joel H. Lamstein, President
President of World Education since 1982, Joel Lamstein has more than 40 years of experience in business management. A graduate of the Sloan School of Management at MIT and recipient of the National Science Foundation Fellowship at Columbia University and an MIT Teaching Fellowship, he has taught at the Harvard University School of Public Health, Boston University, and the University of Michigan School of Public Health. In 1971, Joel co-founded Management Sciences for Health (MSH), a nonprofit international health organization that works to improve health service management systems. In 1978, Joel co-founded the public health consulting company John Snow, Inc. (JSI).
Haiyan Hua, Vice President, Africa Division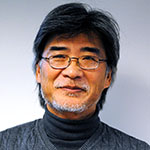 Haiyan Hua has more than 20 years of work experience in international education development. His professional expertise has been in educational policy research and planning, M&E development, and institutional capacity development. Hua has served as principal investigator, program director and lead consultant for various international education programs funded by World Bank, USAID, UNICEF, and other agencies. For more than two decades, he has taught courses on education policy planning, monitoring and evaluation, and data for decision-making in the development context at Harvard as well as many parts of the world.
Gill Garb, Executive Director, Bantwana Initiative
A native South African, Gill Garb brings a 20-year track record of developing innovative education and HIV prevention, care and treatment programs in Africa. As the regional director and then HIV and AIDS senior advisor to World Education, Gill used evidence-based strategies to test new approaches in HIV and AIDS programs, and championed an integrated, comprehensive approach linking literacy, health, livelihoods, leadership, community awareness, and policy to mitigating the HIV epidemic. Gill launched the Bantwana Initiative in 2006 to help orphaned and vulnerable children—and their caregivers—access the full range of support and integrated care they need to grow into healthy adults.
Silja Kallenbach, MA, Vice President, US Division
With more than 30 years of experience in adult education, Silja Kallenbach has worked as an administrator, professional development provider, and program developer, researcher, and teacher. Silja has worked for World Education since 1994 and currently oversees World Education's portfolio of work and leads program development in the U.S. Some of the projects that Silja has helped to design, secured funding for, and worked on include: Networks for Integrating New Americans, the National College Transition Network, the New England Learner Persistence Project, and the Adult Multiple Intelligences Study. From 1994 to 2011, Silja served as the director of the New England Literacy Resource Center at World Education. Silja grew up in Finland and is a US and Finnish citizen.
D. James MacNeil, Ed.D., Vice President, Asia and Special Projects Division
James MacNeil has implemented programs on education, livelihoods, development and natural resources management in South and Southeast Asia for 20 years. He lived and worked in Thailand, Vietnam, and India for ten years. Since 1999, he has worked with World Education providing technical assistance and managerial oversight to school governance and sustainable agriculture programs in Indonesia and projects that get vulnerable children and child laborers back to school in India.