In the United States, World Education supports older youth and adult learners by strengthening the educators, organizations, and systems that serve them. World Education is a national leader in building the adult education system's capacity to provide high-quality instruction and advising for adult learners. We collaborate with a wide range of governmental and nongovernmental partners to provide training, project design and management, resource development, and research grounded in program contexts. When adult learners further their education, they can improve their career options, advocate for their communities, and support their children's academic success.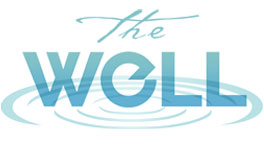 Visit our blog, The Well to read posts exploring adult education in the United States and to join in the conversation.
Massachusetts Career Readiness Initiative

The goal of the Massachusetts Career Readiness Initiative is to implement scalable approaches to improving the basic skills of individuals who receive public assistance, cycle through unemployment, or struggle to break out of low-wage work.

Networks for Integrating New Americans

This initiative seeks to leverage adult education programs as key components of local, multi-sector networks that address three key dimensions of immigrant integration: linguistic, civic, and economic.

E-Learning Professional Development

Recognizing the potential of online tools to provide much-needed access to high-quality professional development for adult educators, World Education offers both self-paced and facilitated online courses.